Learn to sail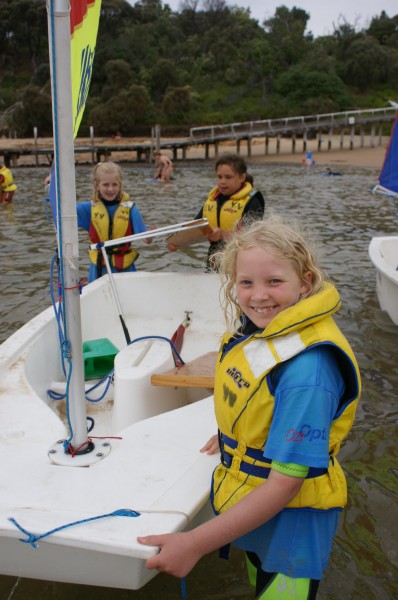 Learn to sail at Point Leo Boat Club.  This is a super fun holiday activity for all ages from 7 years old up to adults.
2018  TACKERS, LEARN TO SAIL AND TEENAGE/ADULT RACING SKILLS  PROGRAM AT PTLBC
Programs will again be held 16-19 January 2018. For details and enrolment please visit The Mobile Boatshed at Point Leo.  Enrolments are open to the general public as well as PTLBC members.
Programs include:
Tackers One:  (7 to 12 years), Yachting Australia's accredited program for those new to sailing. Introduction to fun sailing and confidence on the water.
Tackers Two & Three: (8 to 12 years) Designed for young intermediate and developing sailors.
Teenage & Adult Learn to Sail:   A sail program structured in the perfect way for members (12+ years) to get into sailing. Note that adults are most welcome and this is the ideal format for adults to learn to sail.
Teenage Racing Skills: (13 to 17 years) for those ready to extend their sailing and racing knowledge