Boat storage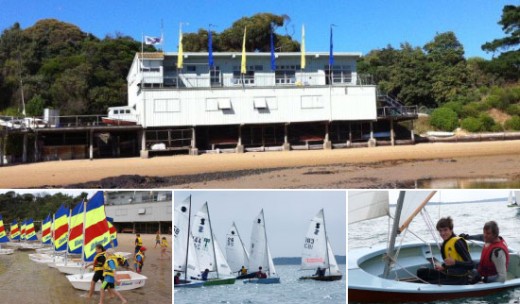 .
PLBC provides limited storage facilities for member's boats, surfboards and other watercraft.
Application for storage must be made for all boats and watercraft including surfboards and small kayaks.  Please click on and download the Boat & Watercraft Storage Application Form (link below) and submit prior to membership renewal. Storage is limited and due to demand, applications should be received early before membership invoices are sent out (Mid August), to avoid disappointment.
Note: Due to high demand, each surfboard and small kayaks/surfski (under 2.7m) is charged a fee.  Application must be made for all watercraft including each and every surfboard and small kayak/surfski.
Note: Payment for a boat spot does not entitle the member to store boards etc on top of or in the boat.
Boggie boards do not require application but must be stored in the designated boogie board spots in the small room off the east rigging deck and if full, must be taken away. Store boogie boards in the designated location and in a neat and orderly manner.  Boogie boards that are left lying about will be thrown out.
Applications For Storage
Applications aredue by mid August. You may make application now, to be put on a waiting list. Spots may only be available after a reconciliation of the boat register and the Boat deck is done later in the season.
If you have a surfboard, paddleboard, surfski, kayak, boat or other craft in the Boatdeck and you have not made application, received permission to store and paid the storage fee, then you must remove it.  Failure to do so will result in the club  firstly, relocating it to the unsecured west yard and secondly, disposing of it and any expenses incurred will be invoiced to you, OR, it may be auctioned off. 
Boat & Watercraft Storage Application Form (Docx)
Point Leo Boat Deck Policy (PDF)
Boat & Watercraft Schedule of PLBC FEE RATES 2017 2018
Names On Boats & Boards:  Boats and boards have been brought into the boatdeck without names. Please ensure you have your name on your boats and boards. This is essential.
Any craft without a clear legible name, will be relocated to the unsecured west yard and then may be disposed of.
COMPULSORY:  ALL STORED WATERCARAFT , INCLUDING SURFBAORDS & SURFSKIS, TO HAVE OWNER'S NAME & CONTACT NUMBER IN INDELIBLE LETTERING, AT LEAST 25MM HIGH.
Store Only In Designated Location:  Only store your boat or board in your designated position. please ensure you agreed with the Rear Commodore your designated position.
Craft stored incorrectly:  There have been too many instances of boards, surfskis and kayaks left on the floor or left adjacent to or in someones paid for storage spot.  This creates a hindrance and often results in a hazardous situation.
Craft not in its designated position or not stored correctly, will be relocated out to the unsecured west yard.
Toys, inflatable rings, other extraneous items:  The boatdeck is for storage of authorised watercraft. Anything that has not been authorised will be thrown out.
Authorised access:  For security and safety reasons, access to the boatdeck is authorised only to those that have paid for storage or who have been given permission to do so by the clubs' flag officers or their nominated representative.